Today's post will feature exclusively the jewelry from one of my commenters:
Steampunk Jewelry Maker
. You can visit their
Etsy shop
for most of the items shared today.
I love jewelry. I seem to collect it, even if I don't have a chance to wear it very often. I really love Steampunk jewelry and I've been planning to do a post on all the lovely things from London Particulars for a while now.
Let's start with necklaces, shall we?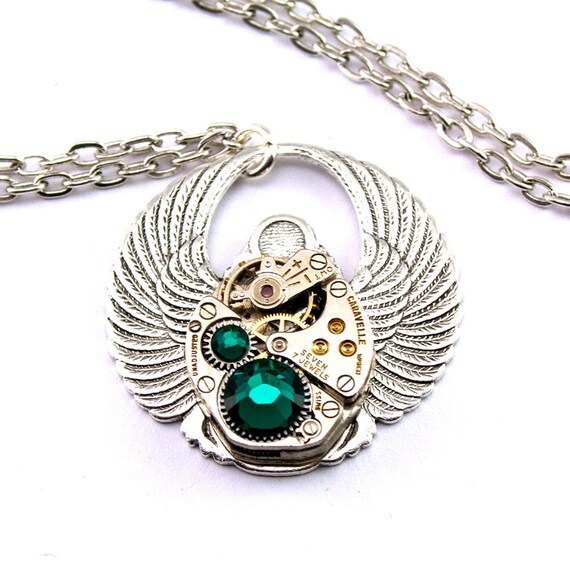 I love the wings and the green gems in this piece. Green is one of my favorite colors , too.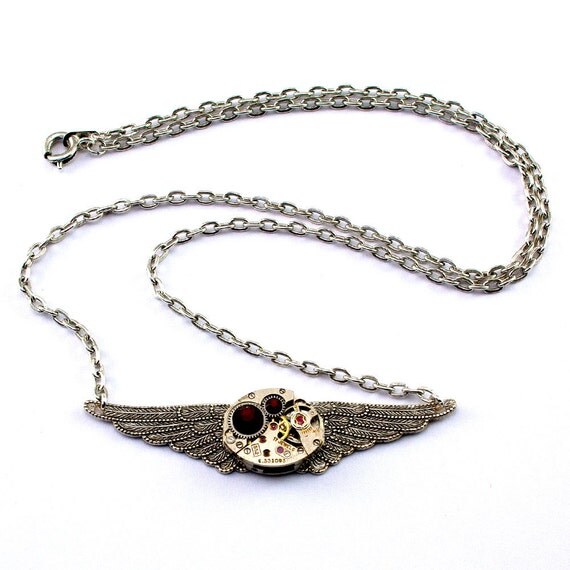 Doesn't that look like a piece you'd give to the wife of an airship captain? Or maybe even to the captain herself.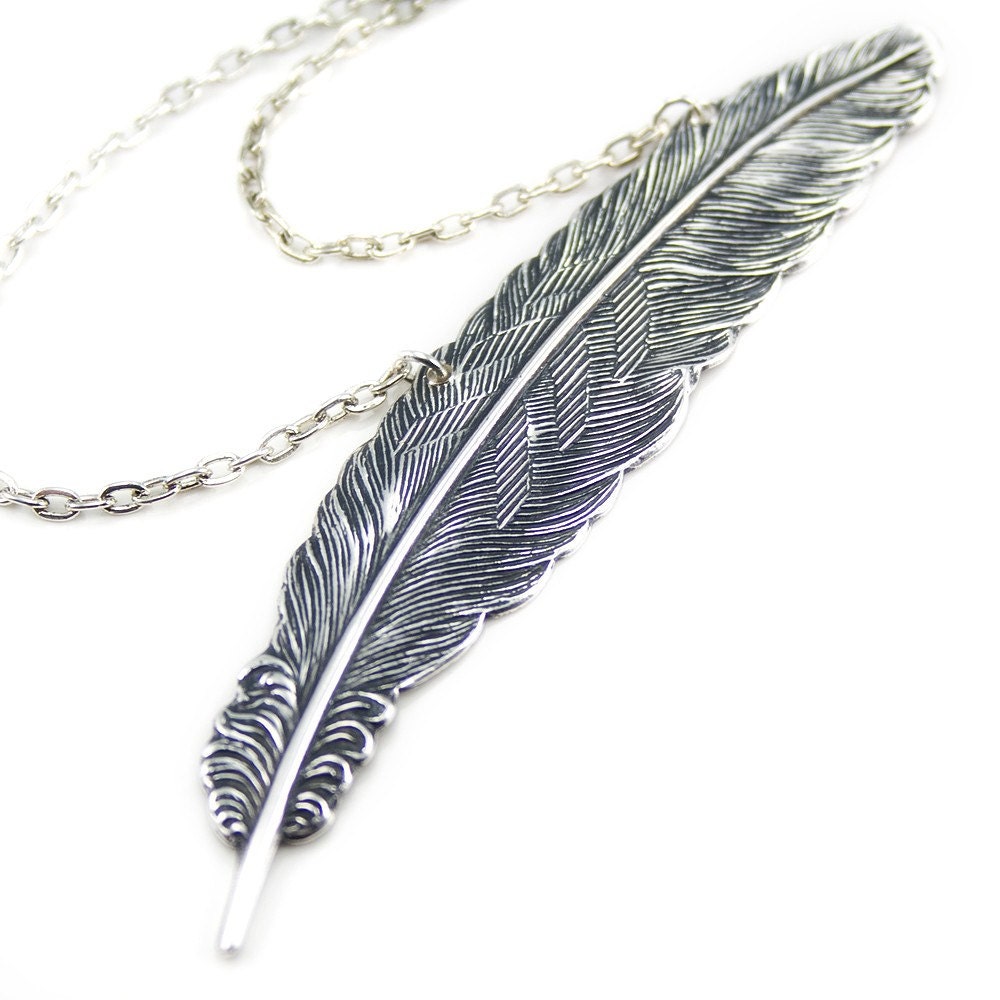 Though not necessarily Steampunk, I couldn't help but love this quill pen necklace. "The perfect Statement Necklace for a Writer" indeed!
Now, how about we move on to earrings?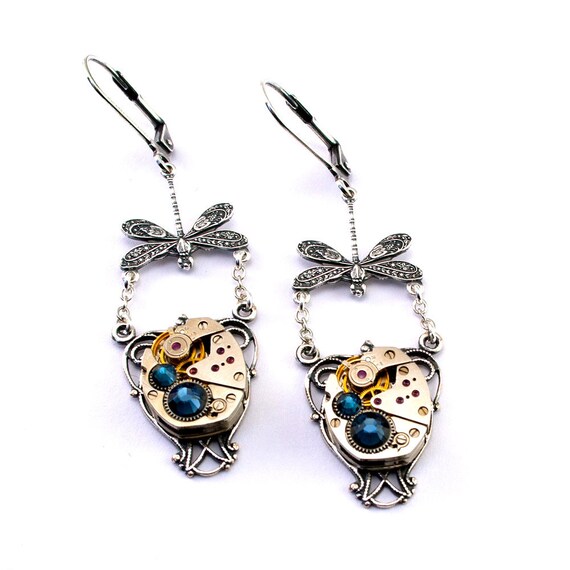 These dragonfly earrings are absolutely lovely. They manage to look delicate and daring at the same time.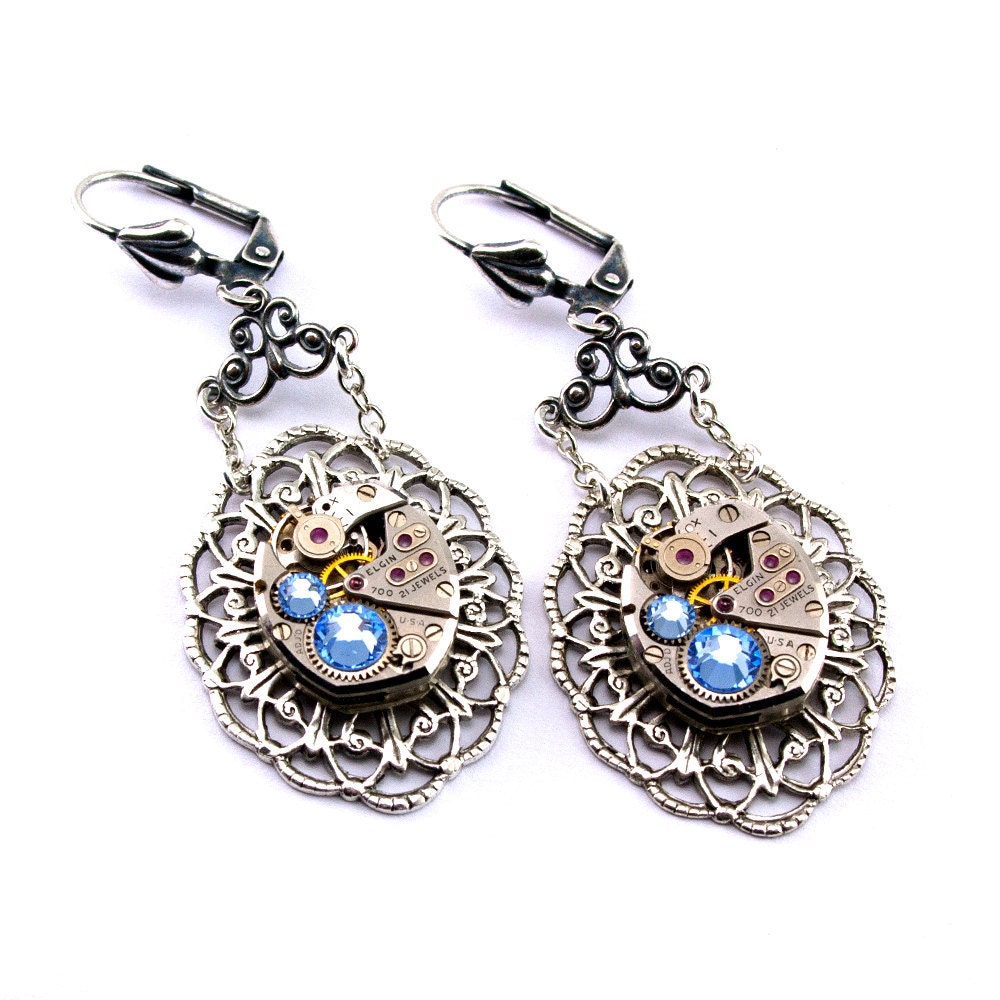 Look at all the detail on these ones. The lacy details around the edge are perfect for the blue crystals. There's also a matching necklace! A perfect set for the lady in your life.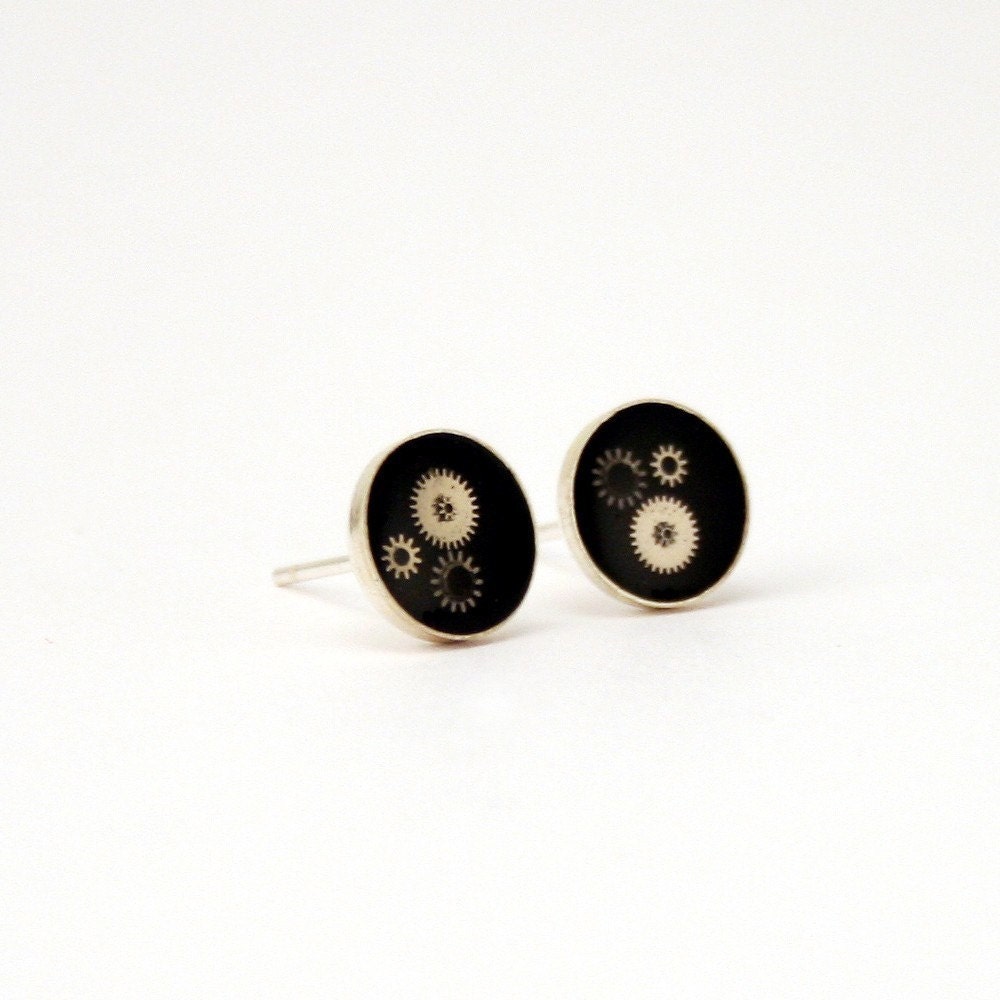 Silver studs with gears on a black enamel! I'll admit, I squee'd a bit when I saw these.
We've covered necks and ears, how about something for the hands. Rings, perhaps?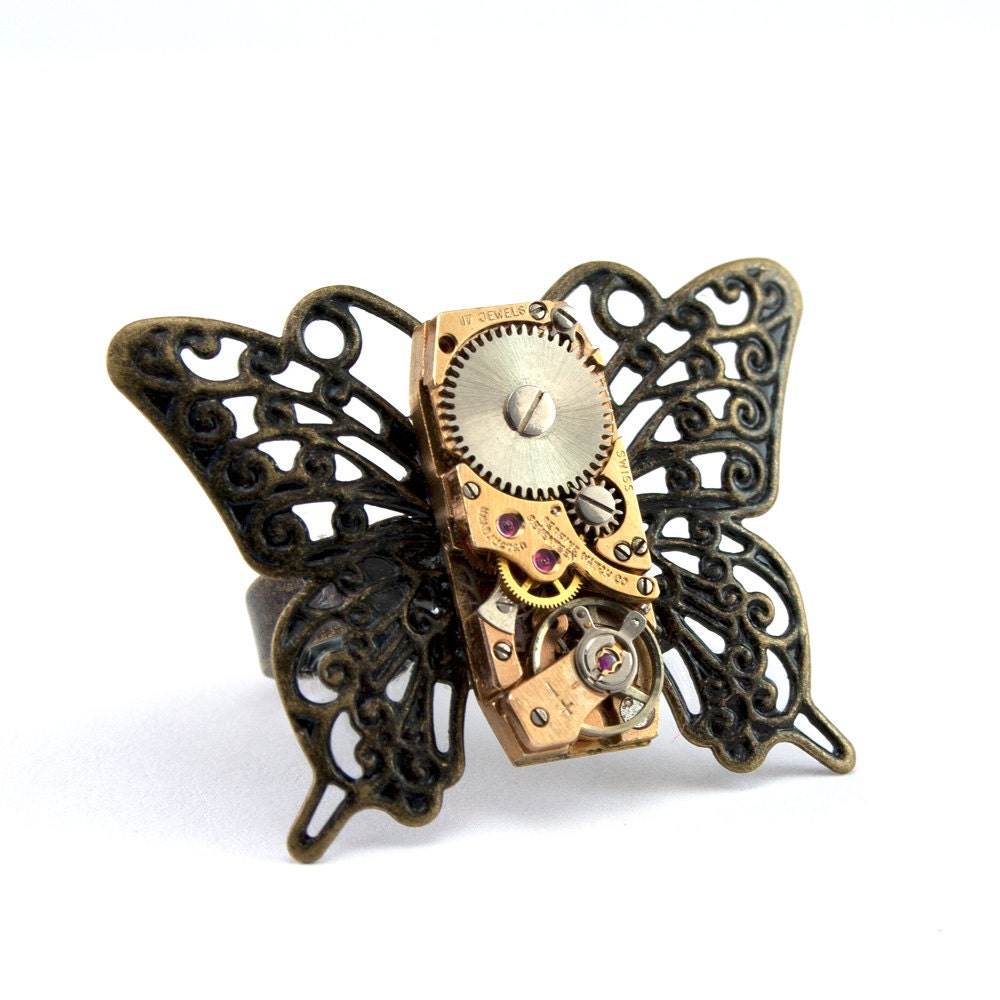 How about a lovely, delicate butterfly ring?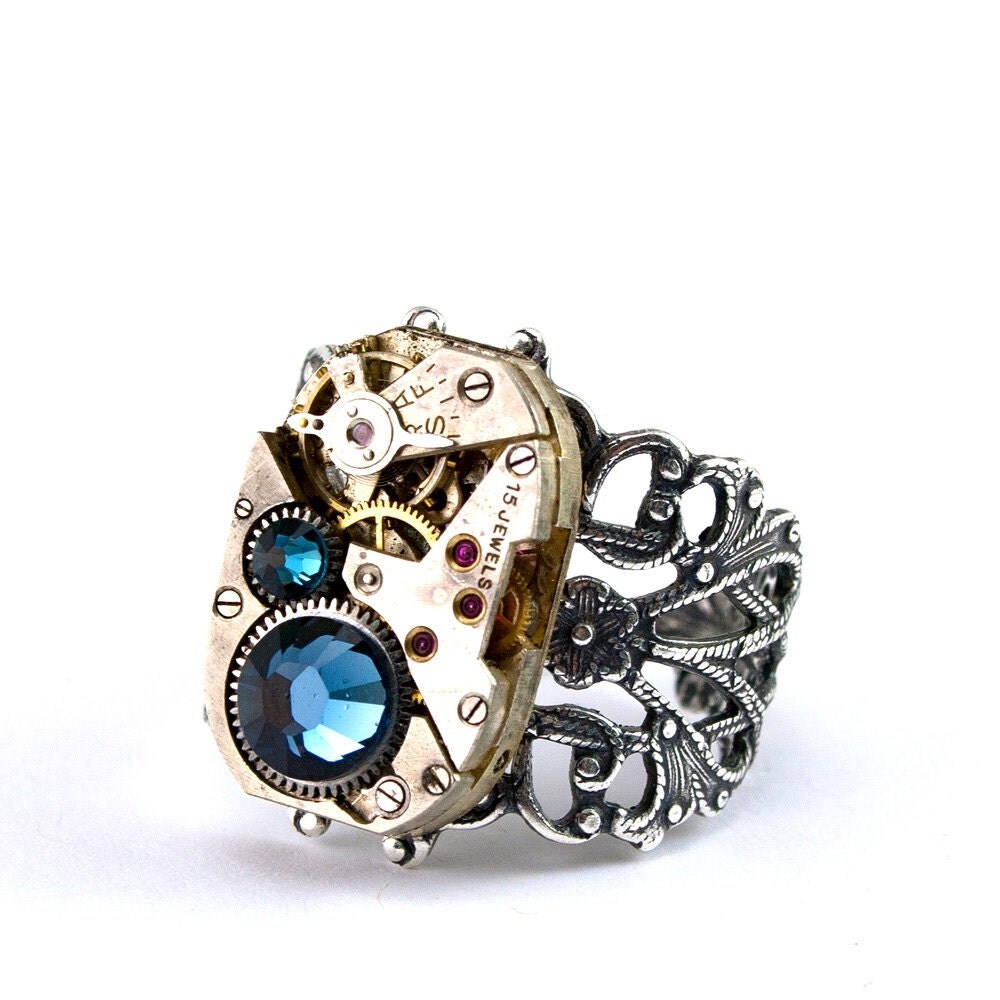 Or this bold and beautiful statement ring with blue crystals and flowers on the side.
I love this neo-victorian keyhole ring. It would go great with the antique key necklaces she makes.
Alright ladies, you've had your turn. How about something for the gentlemen?
Cuff links, perhaps?
Or tie tacks?
Whew, that's a lot of jewelry, and I've only covered a fraction of the beautiful pieces that are available. Check the
Etsy shop
for more absolutely stunning pieces and, if anybody is thinking gifts for a certain writer, that quill necklace is quite lovely, isn't it?